See on Scoop.it – Inspire 4 More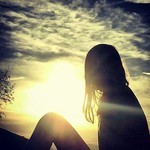 Shaenie Wintle's insight:
Personal Development Goals
Your Life Your Choice
Personal development docent always mean that you have to do something
'extraordinary'. We tend to define 'extraordinary' as an un achievable task that is meant for
anyone but ourselves. DON'T be deterred out of your own success before you even start.
Anyone can have the level of success they desire.
The first step towards your own personal success is to set your goals to meet your own
needs and definition of success. There are many examples of Personal Development Goals as
you unearth the goals for you, you will discover how much of an influence they have not only
in your own personal life but it will have an amazing ripple effect on your family, friends and
workplace.
Personal Development courses help you uncover the true meaning of life and what it
means to live a life you truly love. With clear goals in hand you will strive to succeed despite
any obstacles in your path. Your goals will help you control your emotions and fears through
the tough times.
For corporations and managers setting Personal Development goals is a crucial part of
business. Developing positive thinking within your team, adopting human resource
management skills or growing a rapport between associates and clients Personal Development
is essential for greater productivity.
Some examples of Personal Development Goals
Learn what is required to enhance your performance (higher education)
Recognise and appreciate the work of others
Create new strategies to minimise resources and maximise output
Learn stress relieving techniques
While setting new goals make them realistic, meaningful and professional 'development
goals' that make progress towards your ideal life.
@ Inspire 4 More we can help you achieve your goals and desire to succeed personally
or within your corporation with our award winning Personal Development Program.
For more information contact us via:
inspire@inspire4more.net